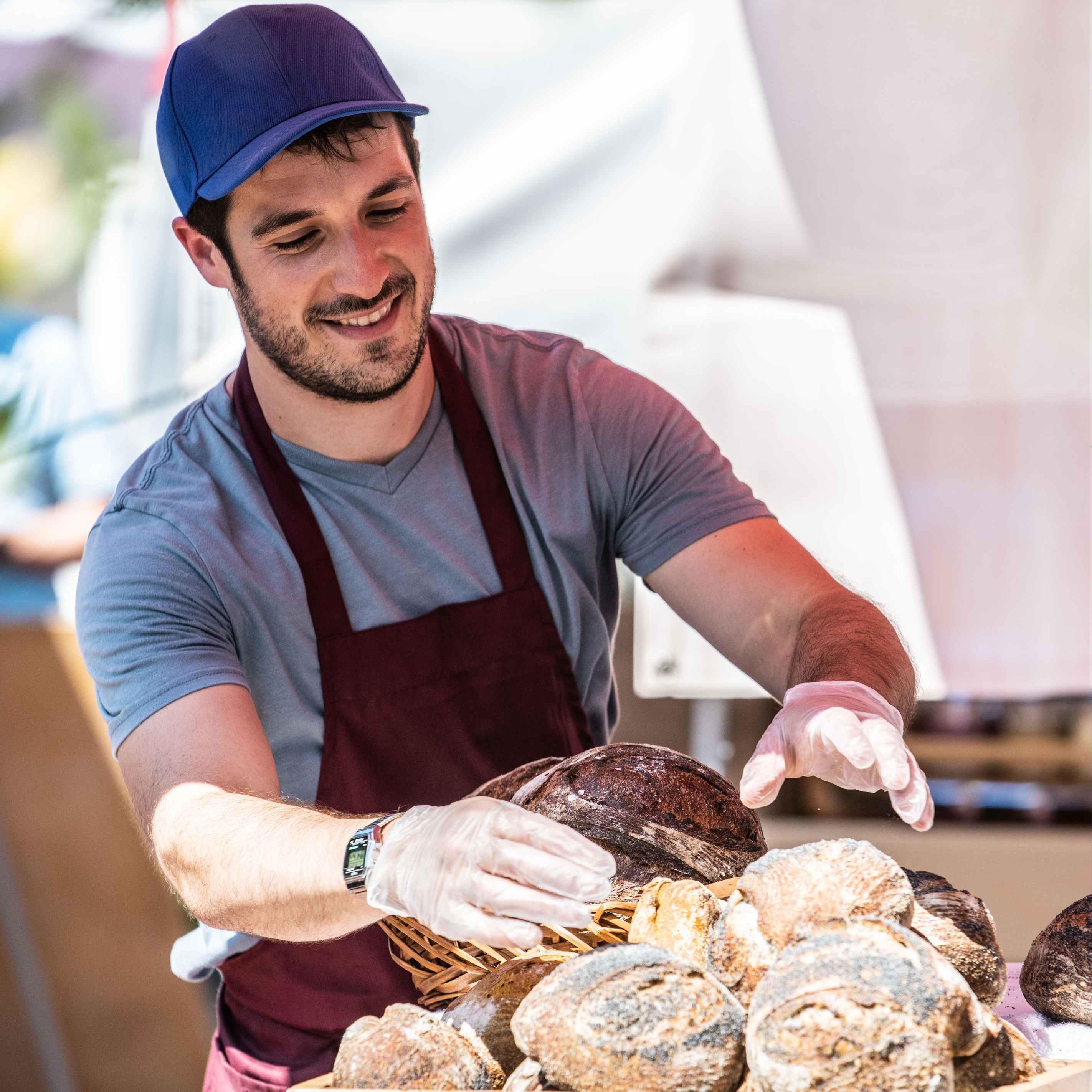 A Friendly Bread
Address: 5609 Hess Avenue Baltimore, MD, 21212
Email Address: lane@afriendlybread.com
Phone: 443-858-8198
About Us
Lane Levine, the owner/operator/baker of A Friendly Bread, started baking bread in 2010 in California when his favorite pickup spot for challah was closed on the day he needed it. He summoned the decades of experience that his grandfather had developed in baking for friends, and made challah for Sabbath dinner. A few years later, Lane took up the challenge of baking sourdough -- a difficult process with natural fermentation and wet, unwieldy dough -- and became hooked.

Lane gathered a team of 5 taste testers, who provided feedback on two flavors per weekend for two months. Not all breads turned out great. Not all flavors made it. But in general, it was a go. One of the comments on the feedback form from Lane's husband David on a particularly engaging but gentle loaf was that it was "a friendly bread." Hence, the name.

?In July 2017, Lane started selling bread out of his house to family, friends, neighbors, classmates, co-workers, his dentist, and other excited customers. People had fun coming to pick up the bread in the different flavors that came out each week. People kept saying how much they liked to share the bread with others. Now with a team, including a baker and a delivery driver, he bakes out of B-More Kitchen, a shared commercial kitchen for food startups. His business school classmates have helped him figure out how to market to you. He quit his full-time job to build A Friendly Bread.
Practices
A Friendly Bread prioritizes our relationships: We started as the "milkman for delicious bread," so we provide customized service to our hundreds of individual customers. We also maintain high standards in our employment practices, providing living wages, paid sick time, and health insurance for all employees.

We use unbleached, unbromated, non-GMO flour in all of our bread.